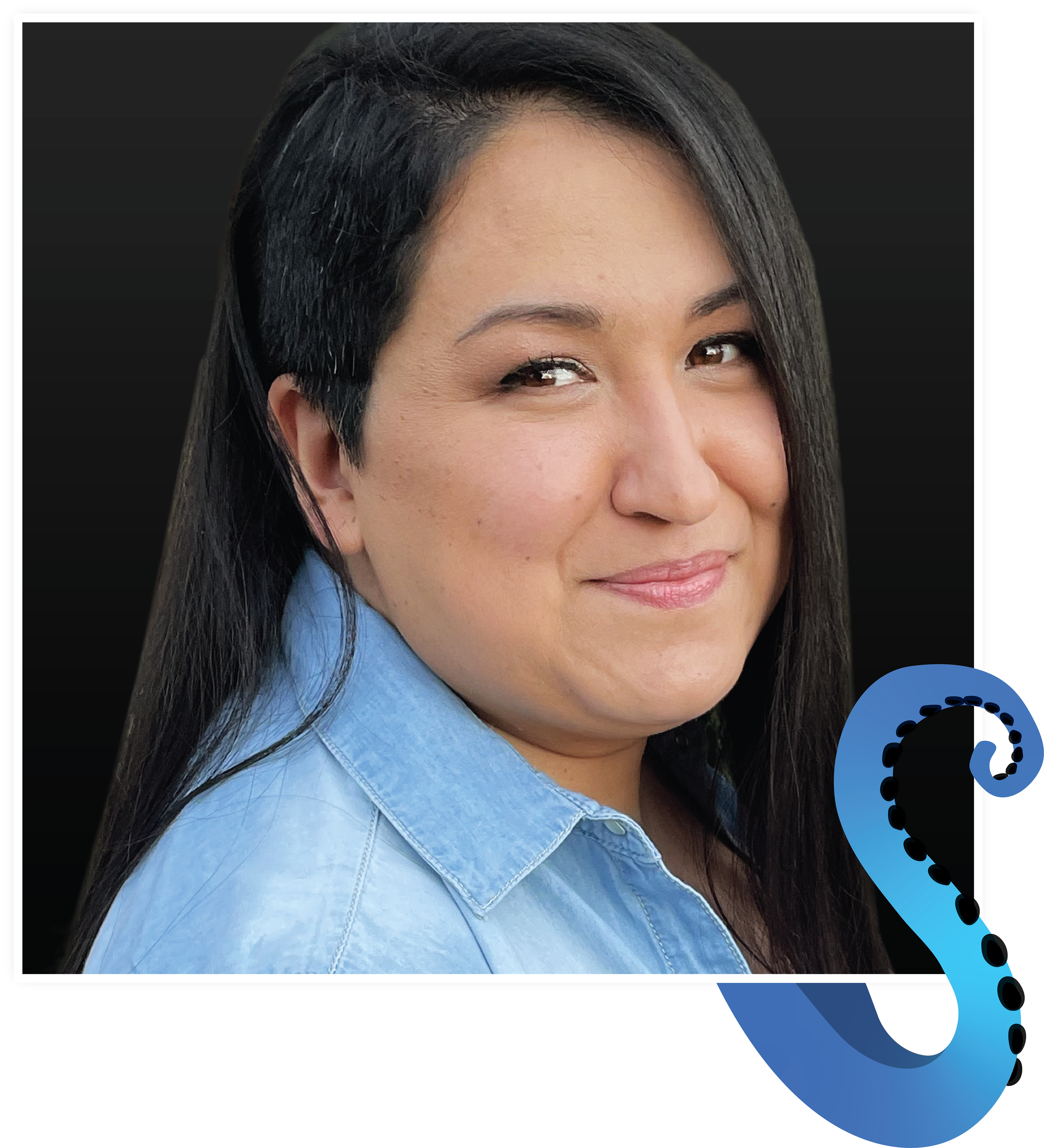 Welcome! Thank you for visiting, and taking a minute to learn about little old me. I'm flattered. 😊
I first began my creative career as a graphic designer in Austin, Texas. I began with contract work based on word of mouth. I then transitioned to a full time role in a design studio. 
For the next several years I worked in customer service roles. I explored new avenues for including design in each role. I took my design experience and explored onboarding, and content creation. I wasn't just designing graphics, I was designing for learning and insight. I worked to improve experiences through design, system, and flow.
It was a long time coming, but I had my 'aha!' moment when I discovered UX design. I wanted to impact user experiences with a user-based approach.  I went back to school to level up my skills. It was then I found the UX Academy offered by DesignLab. I spent the year using my experience to develop UX expertise. Today I'm executing on new projects with a design thinking approach.
A design thinking approach

Design thinking allows me to break down the research process into five categories of thought. In each of these stages, I'm working toward a solution that solves a problem while still aligning to the goals of the business.
Empathize
– During the empathize phase I focus on understanding the user through observation, and engagement. This often includes on-on-one interviews to collect stories based on experience.
Define
– In the define phase I'm synthesizing the findings from my research into needs and insights. What I'm looking for are the key concepts or changes that will define success for this project.
Ideate
– With needs clearly defined, I switch to idea generation. Here, I'm using creativity and practical problem solving to explore possible solutions and generate new ideas.
Prototype
– I'm always excited to get to the prototype phase. It's my opportunity to build working examples of ideas, filtered down and updated based on business and user goals.
Test
– With a prototype, I can begin user testing. This phase allows me to uncover weaknesses, and identify areas for further development. The data gathered during this phase will allow for additional iteration, and enable me to make finishing touches before handing off to developers.
If I'm sitting at my desk putting in the hours, here are my quick links:
Adobe Xd
Illustrator
Photoshop
Trello
InVision
Useberry
If I'm heading to the UX supply shop (I wish that were a thing) here is my shopping list:
Moleskine notebooks
PaperMate Sharpwriter #2 mechanical pencils
Post-its - all of them!
Monochromatic markers
Time Timer
Coffee
Thanks for visiting!